Kim and I do get asked from time to time how have we managed to keep our design business going for the past 23 years. And the answer is quite simple really. It's all about persistence …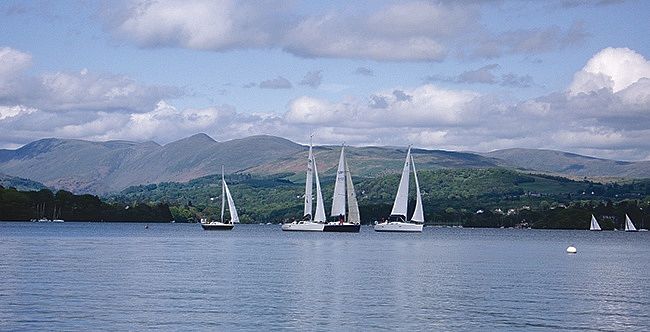 Ambition is the path to success, but persistence is the vehicle you arrive in!
If you think about it, persistence is one of the most important words if you are to be successful in business. To a larger extent, everything you do relies on you being persistent. And this is often easier said than done!
For starters, whilst your nearest and dearest will want you to be successful, I'm sure there will be times when they're thinking, "oh, they do need to go and get a proper job." Or even "I can't see that working; it's not how I would do it." So you need a lot of self-belief and persistence – that'll get you to where you want to be.
Of course, there will be many events and situations that will come along to try and throw you off your course. These present you with two choices: either stop because you're beaten, or – in the words of my daughter's favourite book when she was a toddler – "We're all going on a bear hunt, we can't go through it, so we'll have to go over/round/under it."
And even then, you might not get past the obstacle on the first, second, or however many attempts you make. But if you believe in it strongly enough, you have to keep going. It's when you stop believing you stop trying.
No doubt one block you will encounter at some stage in your business life is money. Or more accurately, the lack of it (unless you are very fortunate). The old adage is so true: "turnover is vanity, profit is sanity, cash is reality". You will have to overcome cash-flow issues, because if you don't, its simple … you're out of business!
Many consider managing cash-flow to be all about chasing up your debtors and, of course, that is very, very important. But the best way to manage your cashflow is to start with a healthy flow of orders from customers who have got money and are prepared to part with it. That's all about being an effective salesperson. Many salespeople don't consider cash-flow to be their problem, but there's no doubt that many cash-flow problems could be avoided by improving your sales and customer handling skills.
Persistence is a massive part of being a good salesperson. There are so many figures and statistics available that tell you so much, but the one that always staggers me is how many salespeople give up trying to contact someone after just one attempt – 45%! Research suggests that as many as nine attempts at following-up are required to win a deal; and yet 90% of salespeople have given up after four attempts! Bonkers!
Now, if you've read previous blog posts of mine, you'll know that I started my working life farming and I do get asked how come I've gone from driving tractors to being an expert in sales and marketing?
There have been many factors involved, but farming definitely provided a sound education in persistence. An example: how do you plough a 50 acre field with a 6 foot wide plough (and that was a BIG plough back in 1989)? That's 68.75 miles at approximately 3 miles per hour and if the field is square, the tractor and plough need to turn at each end of the field around 300 times! Apart from the skills needed to operate the kit, the other thing needed was most definitely persistence!
So whilst I would never undervalue the whole raft of skills needed to be successful in business, there's no doubt in my mind – persistence pays! Do you want to know more? You can call me on +44 (0) 7583 047103 or click here to ping over an email (hello@brandpromise.uk) and I'll get right back to you.