Wow! I've just had the most intense six days of learning I've ever experienced! And if I'm honest I had a true personal breakthrough around about mid-afternoon on the third day …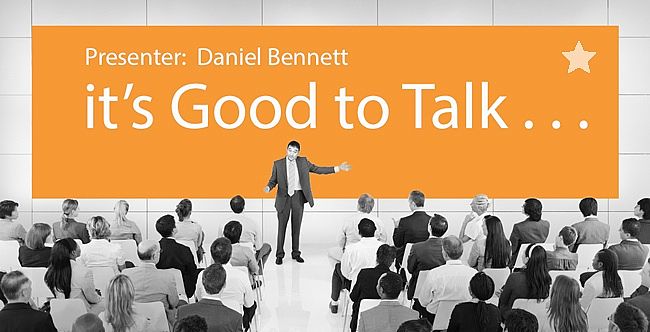 I'm a typical Brit – reluctant to 'big myself up' for fear of being challenged, but whenever I've had reason to make a presentation to an open audience, I've received positive feedback on both content, style and my lively sense of humour; although, I've also been well aware of my shortcomings in presentation skills too.
So, when Kim and I attended a 4-day course earlier in the year (I wrote a blog post at the time), I signed up for the 6 day 'Expert Speaker Revolution' course from Unlimited Success, a joint venture between Daniel Wagner and Rob Moore.
I must admit I wasn't too sure what to expect and couldn't quite work out why it would take six days, but I can quite categorically say it was amazing. If you want to know some details of what we got up to drop me an email or give me a ring on 07583 047103; I think it would be unfair of me to give away Daniel and Rob's powerful content here.
I've mentioned Daniel Wagner before in my blog. I've known him for just under two years and have learnt not only is he very knowledgeable and experienced in business and marketing. He is definitely worth listening too and we implement much of his advice and he is also a totally genuine and caring person.
Daniel actually got married on the last day of the course (if you read this Daniel, you're forgiven for abandoning us) to a truly wonderful lady – Lieve – and I wish them all the best for the future. Having heard many gurus and speakers over the years, Daniel is definitely top of the pile, hence my choice to take up the opportunity to learn from him.
I hadn't met Rob Moore before, but had heard a bit about him and it turns out what I heard was true – a larger than life flamboyant character with bag loads of energy and a very direct delivery style.
This year Rob became the holder of the Longest Speech Marathon Guinness World Record so certainly has the credentials to teach little old me!
After day one, it started to dawn on me that I might have bitten off more than I could chew. I was thinking there was no way I was going to able to stand up and deliver a 30 minute, compelling speech including 'selling' to my audience. So I spent the next day and three-quarters scribbling notes and writing my script. At the end of day two I had fumbled my way through a 12-minute talk to others on the course, to then turn up the next morning for Daniel to say we'll start the day by repeating our speech from the evening before – in all honesty I felt sick with nerves and delivered poorly.
We then spent the day creating more content and then during the afternoon it came to me, "I'm here to learn and enjoy myself", so when asked to present later that afternoon I mentally prepared by saying to myself, "Have fun Daniel!" And that's just what I did.
"And it seemed, talking to the other attendees, that they too went through a similar experience and what a difference it made to us all!"
So Sunday afternoon, we took it in turn to make our full presentations to the rest of the group and the transformation by everybody was fantastic to see. If speaking in public and selling from a stage is something you want to do, check out Daniel and Rob.
I can proudly announce, I am now available for public speaking engagements and I can happily deliver a range of subjects, particularly inspired around subjects I've written my blog posts about. For more information drop me an email (hello@brandpromise.uk) or give me a ring on 07583 047103.
Until next time …
P.S Don't forget to connect with me on LinkedIn or check out our Bennett Design Facebook Page!