Do you remember Roy Castle? He was a prominent figure in my childhood, primarily as the host of the TV programme Record Breakers and it wasn't until I was somewhat older I came to realise his amazing array of talents within the entertainment industry …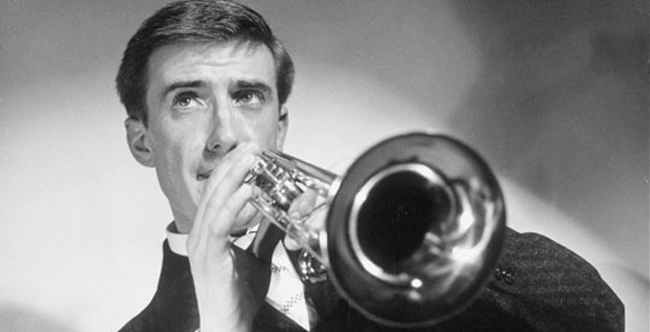 If you're not old enough to remember him do find him on Google, or to see him in action take a look at this YouTube video and remember that:
"Dedication's what you need!"
In fact, I met Roy Castle a couple of times; I seem to think he lived in or near the town I grew up in – Beaconsfield in Buckinghamshire. The time I remember most is at the official opening of 'The Coffee House', which was a joint community project in Beaconsfield, where he was guest of honour and my Mum was the Manager; I was so proud. Roy was exactly like he was on the telly: warm, friendly, full of energy and he happily gave his time to anyone who wanted it.
I recently met someone else who, whilst not in the public eye, reminded me how dedication is what you need in whatever field it is you're in. Michael Thomas is a Product Designer, running his own business called PDu.
What struck me most was Michael's passion and dedication to transforming products to deliver the commercial needs of his clients, the functional and emotional needs of the user, whilst working within the realities of manufacturing.
Michael showed me some great examples of projects he's worked on and I guess, for the majority of us, the work he did on designing a kettle may be the easiest to relate too. However, I was most intrigued with his work in the sexy world of Control Drives. Oh yes!
Control drives are used throughout industry to control the speed and torque of electric motors and is a competitive market for those manufacturing them. Michael was commissioned by one of the main players in the business to take a fresh look at their control drive products. Of course Michael and I talked shop about the design process, as any 2 designers would, albeit from different parts of the design industry. I won't bore you with those technicalities; it was the transformation that Michael achieved that really struck home.
The outcomes were the removal of unnecessary costs in components, product assembly and the procurement and storage of components. One of the main innovations in this project was the creation of a high number of common components and a two step assembly process across the 7 strong product range.
This greatly reduced build times and costs, tooling costs, procurement costs and warehouse storage. The design is also very difficult to assemble incorrectly which reduces waste and returns. Michael's client claimed a 50% reduction in labour costs in assembly as a result of the new design; a truly remarkable achievement!
On top of this, whilst the world of control drives is not particularly known for worrying about the aesthetics of its products, the new casings, a critical element of the new units, are a clear differentiator and emphasise the advantages to buyers and ensure a strong brand.
"Everything to do with the product range drives home the superiority of these drives over its competitors!"
If you're looking at product development, I would strongly suggest a conversation with Michael could be a very commercially astute decision. Design is a word often bandied about, but often misunderstood.
The outcomes of great design are not accidental and my conversation with Michael included how ideas generated are not by accident, but by following a design process – including building a deep and thorough understanding of the client, their business and customers and the environment they work in and then by analysing this learning.
With creative thinking applied, this leads to the generation of the right concepts, not 'guessed at' concepts; and this process is the same for product design, brand design, website design, graphic design and in fact any other type of professional design. It might also be worthwhile considering DIY, DWH and DFY which I've blogged about previously.
So whilst communicating with customers we should focus on the benefits and advantages to them, it is the dedication to the design process that Michael and I share that really makes the difference.
If you want to have a chat about how typically a £1 spend on design can give you an extra £20 in turnover and £4.12 in net operating profit (according to "Evaluation of designing demand 2012" published by The Design Council), drop me an email (hello@brandpromise.uk) or you can call me on 07583 047103 today.
I'm off now to continue dedicating myself to becoming the best I can be!
Until next time …